I was just thinking about all of the different horror movies I have watched over the years and about the soundtracks I have heard coming from them. I was trying to come up with the best soundtracks in horror and got to thinking that I wanted to hear from everyone about what their favorite soundtracks were as well. So I would like to start this discussion now.
First, some guidelines:
1. When I say soundtrack, I don't mean soundtracks full of modern rock/metal songs that they did for the movie. I like Scream 3 and Resident Evil's soundtracks too, but I don't want to hear about that.
2. I don't want to hear about the classics. Yes, Psycho was awesome. Tubular Bells made The Exorcist creepier. And who doesn't know the Halloween theme? I want something you don't hear about all the time.
3. Tell me why you like it so much. Not a lengthy explanation, but just the reason it stands out for you.
I'll get it going with
a movie I recently spoke about
: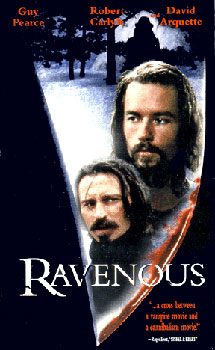 It's a great soundtrack that features a freaking harpsichord! How often do you
hear that
? What do you think?